Tis' the season to spread joy, appreciation, and gratitude to the amazing clients and employees who have made your year incredible! At Bocu, we believe in the magic of gifting, and we've crafted the perfect stress-free solution to make this holiday season unforgettable for your clients and team.
We get it. You want to deliver a stand-out client experience, but you are busy juggling a million tasks for your own business that just the thought of finding the perfect holiday gift stresses you out. Or you've been tasked to find on-brand corporate holiday gifts for your company (on top of your endless to-do list)...

You've come to the right place. Just think of us like your secret weapon. Your back-pocket elf! 
Say goodbye to the gift-selection and logistics headache. Our hand-wrapped, personalized gift boxes are meticulously crafted to impress your clients or team, making them feel valued (hello, retention!). From ordering to assembly and shipping, we handle it all, ensuring your gifts arrive on time and on-brand. 
No more worrying about the details – let us do the heavy lifting!
Whether you are looking to simply add your logo to one of our expertly pre-designed gift boxes or you want something completely unique to your brand or company, we have the simplified solution for you to elevate your holiday gifting game.
Inquire Here!
two easy ways to do custom gifting:
Fully Custom Gift Design

Allow us to take gifting entirely off of your plate with a fully custom gift design that is as unique as your business. Our expert team with take every detail off of your plate - from the design, sourcing, wrapping & shipping. Starting at 50+ gifts.

Semi Custom Gifting - Add Your Logo!

Select a gift from our holiday gifting catalog and simply add your logo! You will be able to customize with your selection of holiday wrapping paper and your choice of a branded holiday card & packaging. Starting at 10+ gifts.
why gift with bocu?
We understand that a gift is not just about the items inside; it's an experience that leaves a lasting impression that makes your clients & team feel valued.

That's why we hand-wrap each item in your gift box with meticulous attention to detail, creating a true gift box experience. From the moment your clients or your team members receive their gift box, they'll feel the warmth and thoughtfulness put into every element.
When you gift with Bocu, you can rest-assured knowing that your gift boxes will:
> be filled with high-quality product that supports small women & minority-owned businesses
> get people talking about you (in a good way!). You can expect to see increased loyalty & ROI through employee & client retention, engagement & referrals.
> deliver a next-level client & employee experience.
how the process works
(1) Start by filling out the below Inquiry form.
(2) We'll send over general custom gifting details right away & reach out to start the conversation with you within 2 business days.
Note that our Holiday Catalog will be released in September '23. Inquiring Now will guarantee priority for your project (and you'll get a bonus for expressing early interest!)
(3) Once your gift & packaging is selected or designed by our team, we take care of everything for you. From gift wrap, card writing, boxing, and the logistics of shipping (i.e. no more assembling gifts in a conference room and waiting in line at the post office!)
Get Started
check out our past holiday projects...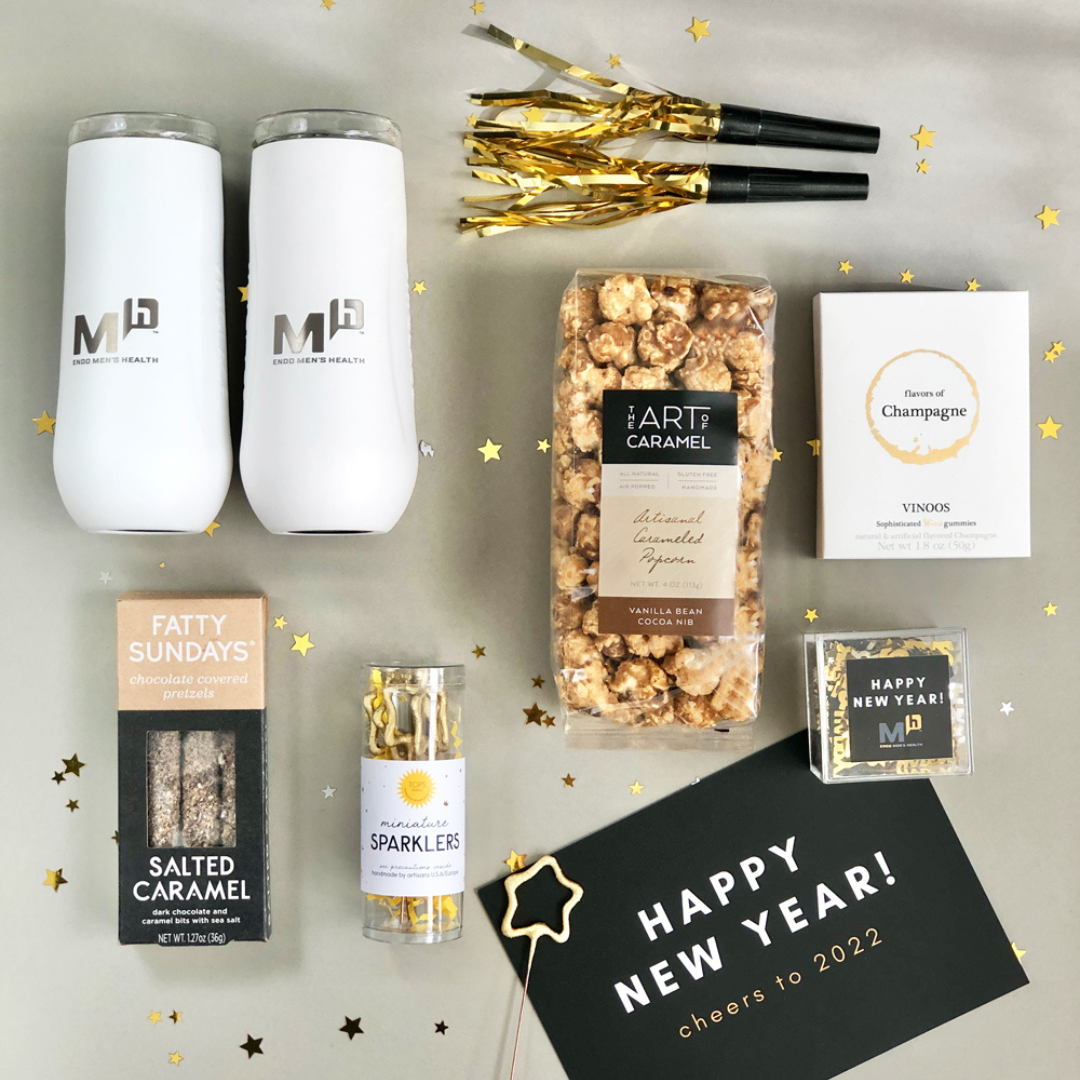 commonly asked questions
Which items are gift wrapped in the boxes?

We are the only gift box company out there that does gift wrapping - it's our specialty! There are tiers of gift wrapping depending on your quantity:

>> 10-75 gift boxes: Every item in the gift box is gift wrapped
>> 76-100 gift boxes: 2 items in the gift box are gift wrapped
>> 101+ gift boxes: 1 item in the gift box is gift wrapped

Option to add additional gift wrapping (pricing depending on size - reach out to chat!)

P.S. You select the gift wrap from our two holiday wrapping choices or we custom-source wrapping & boxing for you!
What is the ideal budget & minimum?

Semi-Custom gifting are 10+ gifts and a budget starting at $50+ per gift is recommended.

Fully Custom Gifting projects start with 50+ gifts and we recommend a budget of $75+ per gift.
Where does my brand logo go?

At minimum, we will include your logo on a branded notecard and packaging (sticker to seal the tissue paper around your gifts).

For a fully-custom gift design, in addition to your card & packaging we have endless capabilities including belly bands, gift tags, and your logo on custom-sourced products. Be sure to mention this on your Inquiry form if you are interested in anything specific such as a product!
When do I need to order by for holiday delivery?

Custom gifting order cut-off date is 11/17/23.

The premium shipping weeks for holiday delivery are on a first serve basis.

We always fill up quickly and recommend reaching out early to start the holiday discussions early to ensure you secure your preferred gift design and delivery date!
Do you ship internationally?

We offer International Shipping on a case by case basis depending on the gift box contents and destination country.

Please reach out to us to discuss your International needs. We can provide further information and recommendations to ensure safe delivery of your gifts to your destinations.
What types of businesses have you worked with?

We've worked with businesses ranging from small to enterprise in scale - shipping thousands of gifts over our 5+ years in business.

Some of the types of businesses include:
- Business Coaches & Consultants
- Digital Marketing, Advertising, and Podcast Agencies
- Photographers & Graphic Design Creatives
- Accounting, Legal & Financial Firms and Agencies
- Real Estate Agents, Brokers, Commercial Property Managers
- Pharmaceutical & Tech corporate companies
let's get started!
Take holiday gifting up a notch (and off of your plate) this year. Click the button below to fill out the form.
If you are interested in a fully-custom gift design, we will be in touch within 1 business day to start chatting!
If you are interested in ordering from our catalog & adding your logo, you will be notified when the Holiday '23 collection is ready by mid-September

(P.S. those on the waitlist below will receive a promotion for expressing early interest)!
Start Your Holiday Gifting Project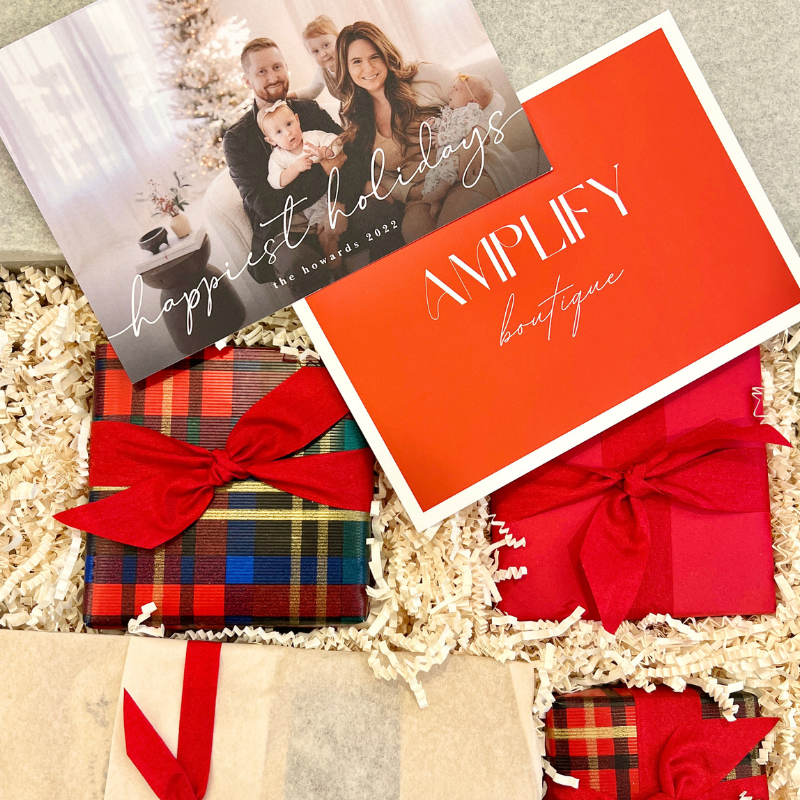 bocu love
"Bocu made holiday gifting seamless, personalized and so elevated.
My clients are still talking about it!"

- Caitlin Howard, Amplify Boutique